 Client Success Story
Repete + HyLife: A Partnership of Successful Automation

HyLife™ Foods is an integrated operation meeting the growing global demand for top quality pork products. Customers choose HyLife™ Foods quality pork because they deliver on their promise of product and service excellence through honorable business practices and guaranteed traceability of their product.
"Repete was there to support the systems we had in place and they also allowed us to get into new systems and upgrade our facilities."
- Ron St. Hilaire, Director of Feed Operations, HyLife Ltd
A Focus on End-to-End Traceability
When you feed almost two million hogs on a yearly basis, lot tracking is incredibly important. HyLife was interested in creating a fully-automated plant that not only optimized processes, but also provided peace of mind for its customers. "For us, we want to understand what each pig is fed. We want to understand where it came from and who the supplier was," said HyLife Business Analyst Elroy Peters. "And it's important to our customers we show them what was fed to that pig so they can have the utmost confidence that it's a safe and high-quality product."
Repete worked with HyLife to create a completely automated feed mill, giving them the ability to track the behavior of the plant and produce the highest-level product with the highest degree of record keeping, traceability and reliability. "Repete was very sensitive to accepting the vision of HyLife and being supportive of our needs and our growth and our business plans," said HyLife Director of Feed Operations Ron St. Hilaire. "Repete has followed the HyLife journey, and they take pride in doing their best to deliver to your expectations."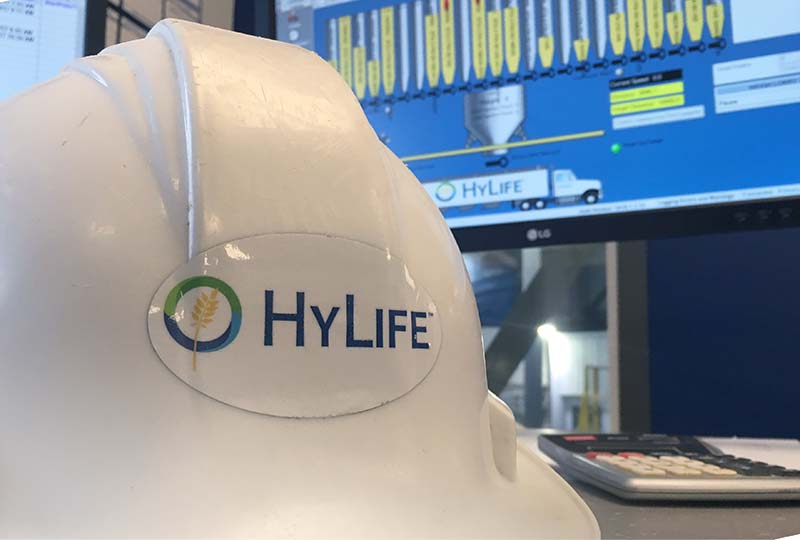 "Repete was a really good partner because they were involved early on in helping us make decisions on equipment and they were able to provide expertise and advice."
- Elroy Peters, Business Analyst, Hylife Ltd
Resources
This whitepaper will offer a few different control system solutions for you to consider and help guide you to make the choice that's right for your animal feed mill.

This eBook addresses how automation can solve some of the common problems faced by feed mill plant managers.

This eBook discusses how automation benefits feed mill operators & plant managers.